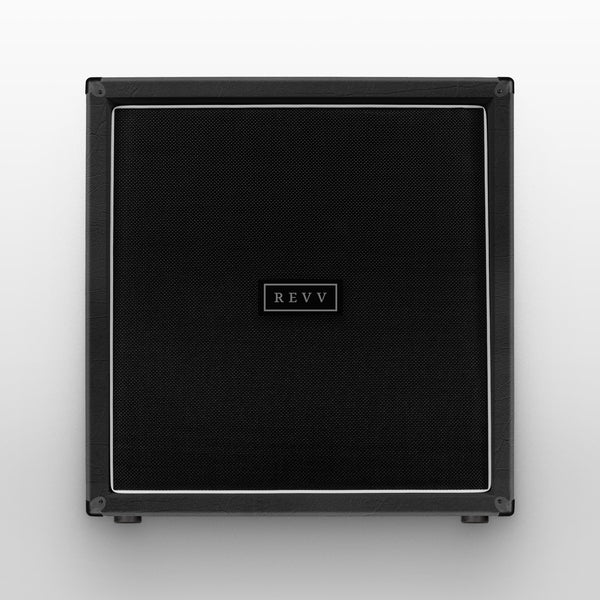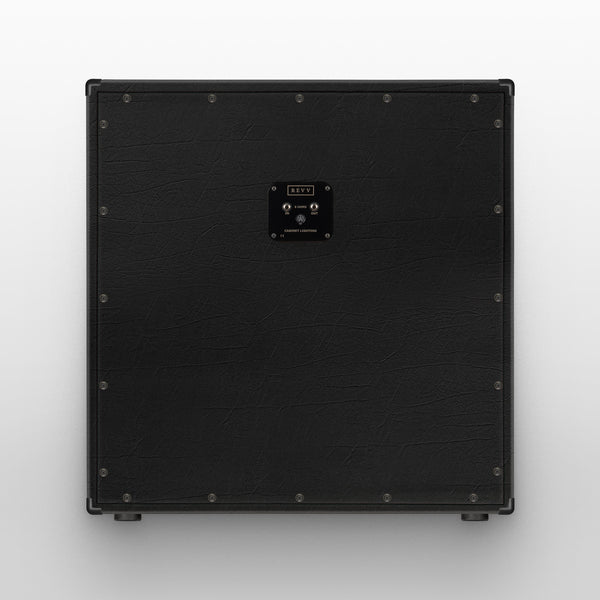 The best way to hear your tone. Rugged construction, high quality speakers, and easy to use.
Thick yet present tone, in a variety of sizes.
[When used with Revv heads - a provided lighting cable will have your cab's badge illuminate & change colors to match your head's LEDs]
Cabs perfectly paired for Revv amps! We use Celestion Vintage 30 speakers & build our cabs to last with 18mm birch, & removable casters.
***APPROXIMATE DELIVERY TIME 4 WEEKS***

FEATURES
- 18mm Birch construction
- Removable front grill
- Removable casters
- Removable rear panel
- Loaded with 12" Celestion Vintage 30 speakers
- Fixed speaker baffle for rigidity and sound quality
- Input Jack plate not recessed - easier to find in the dark!
- Slanted baffle set at 4 degrees to project the sound upward
- Recessed steel handles provide stability when carrying
- LED illuminated logo when used with Revv amps
- Input panels are steel and provide an input and through jack
- 8 Ohm Impedance
Dimensions - 30" x 30" x 14"